At Camo Nets USA, we sell 4 different types of netting:
1) Standard Camo Netting (solid colors on both sides)
2) Digital Camo Netting (digital camouflage provides natural looking 3D patterns on the face of the net to help break up an object's outline) 
2) Military Reinforced Camo Netting
4) Fire Retardant Camo Netting
Some nets are a combination of these, such as the Digital Desert Military Reinforced Camo Netting (which is both Digital and Military Reinforced).
Military Reinforced Netting is standard camo netting with a structural mesh net added. This improves the strength of the net and allows it to span larger areas. The outer edges of the net have a 7mm Paracord perimeter to support the entire net structure. Both the Paracord and mesh backing are secured to the net with stainless steel rings for added strength and durability. All 4 corners have strong, Paracord loops which function as attachment points - ideal for hanging or for providing shade cover. Nets can be easily joined together to create larger configurations. 
Fire Retardant Netting is high quality netting with Anti-Fire™ fire retardant treatment and is suitable for both indoor and outdoor use. These nets are tested and exceed California Title 19 sec. 1237 fire standards and passes NFPA 701 which is acceptable with most Fire Marshalls.
For a detailed look at the nets we carry, please reference this comparison guide or contact us if you have questions.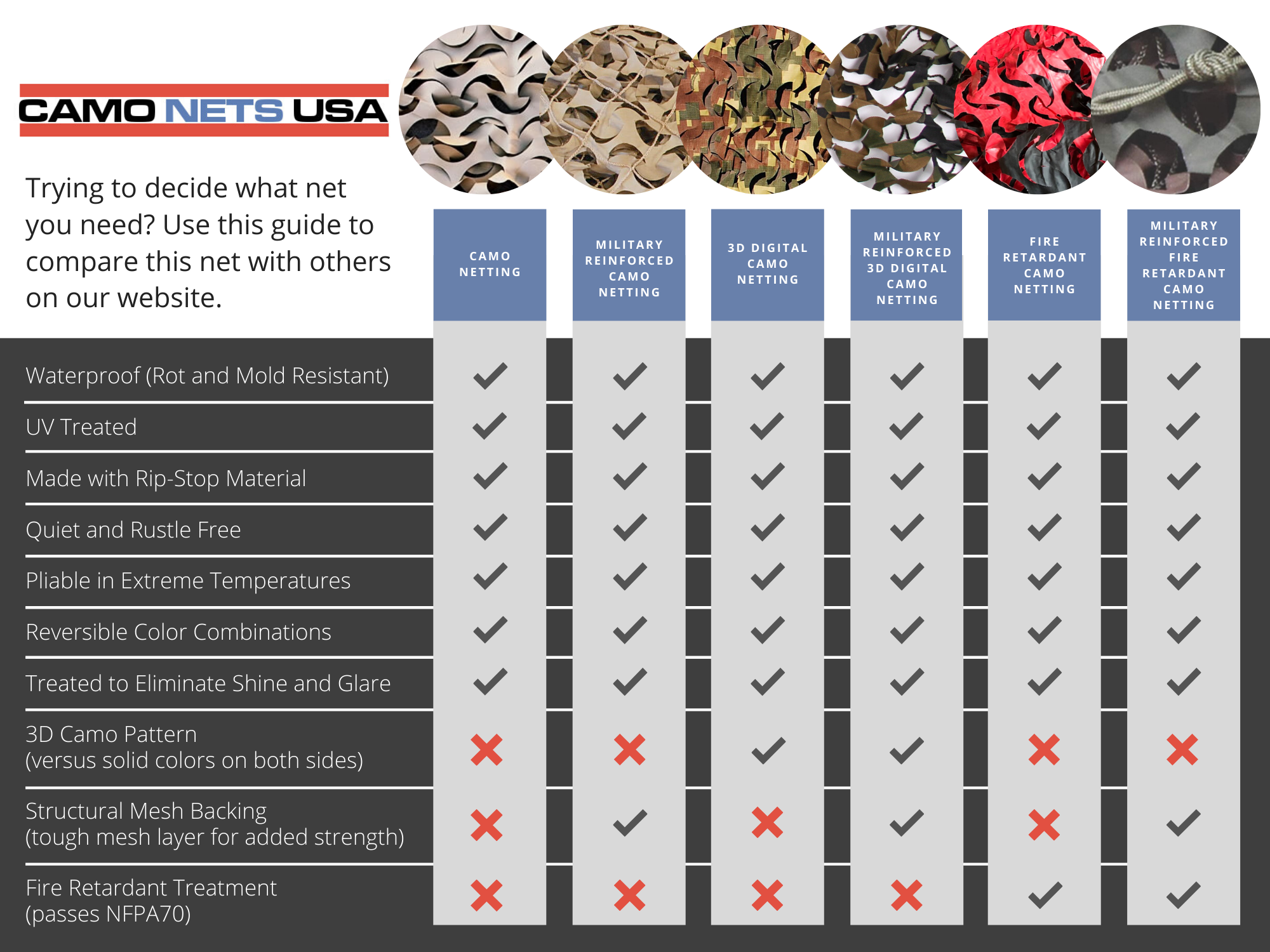 Did this answer your questions?
Thank you for your feedback